A crucial functionality in Flexie CRM is sending emails through your own SMTP accounts. If you haven't already configured one yet, then you're missing a very important feature and not getting the most out of Flexie CRM.
With the powerful Flexie CRM workflows you can organize dynamic campaigns and distribute their load between your configured SMTP accounts. In Flexie CRM you can configure as many SMTP accounts as you want and then you can send out emails from them.
First SMTP account configuration
To configure your SMTP account go to Settings / SMTP Accounts and click New. The following screen will show where you will have to fill your SMTP account configuration info.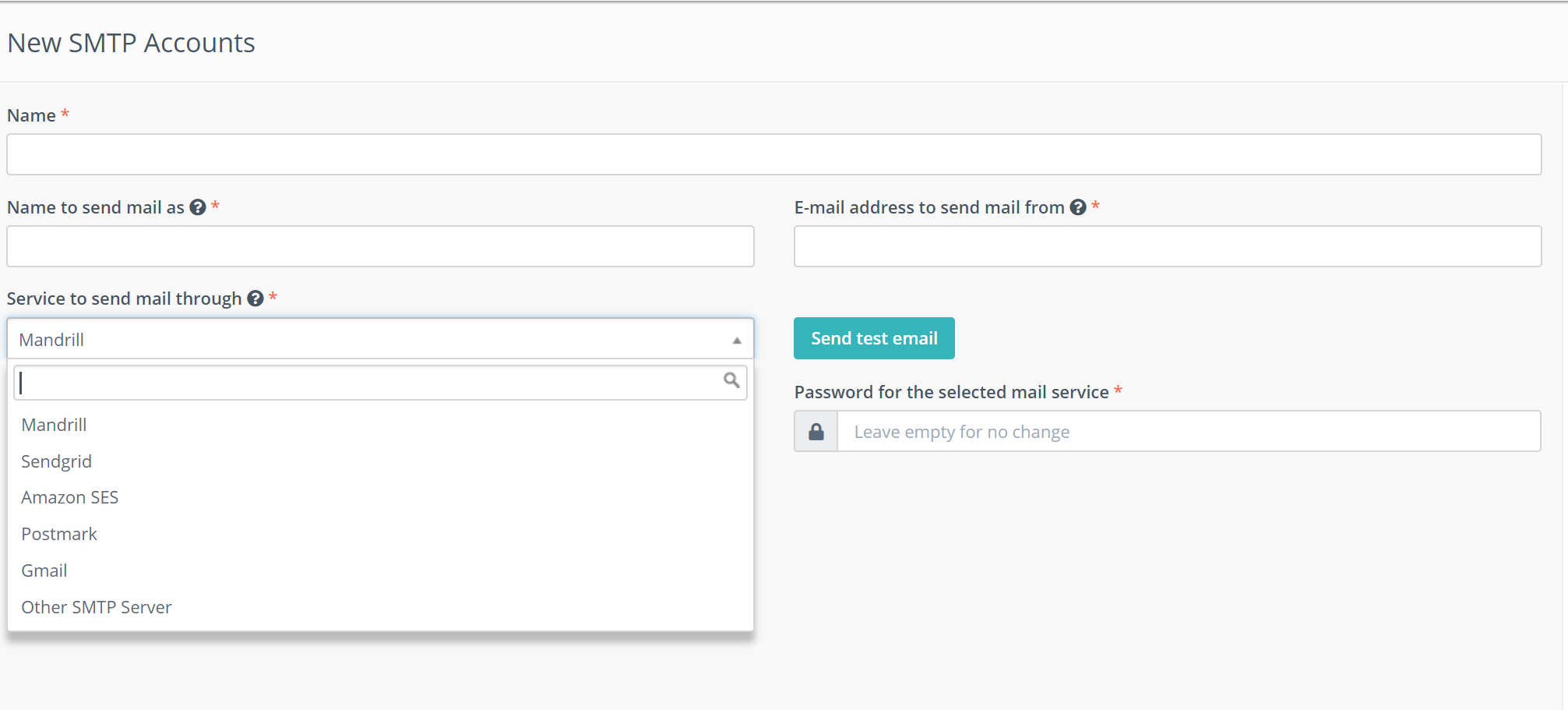 As a Name you setup a name that is meaningful to you to understand which account you have configured.
The Name to send email as is the name which will show up to the recipient.
The E-mail address to send mail from is the email address from which you will send emails.
In case none of the list in Service to send mail through fits you, then you can choose Other SMTP Server where you will have to input additional info for the SMTP host, SMTP port and SMTP encryption type.

Then go on by inputting your correct username and password for the mail service. Note that this information should be given to you by your SMTP provider.
You also have a Send test email button to test out if the account information you entered is setup correctly. If the test is successful an email will be send to the account associated with your Flexie account.
Additional SMTP account configuration
If case you want to add more than one SMTP account, then for each consecutive addition, you can define the traffic weigh in percentage to distribute email traffic between SMTP accounts.
Note that this option will not be available to you in the first SMTP account that you configure as the load on this account will be 100% by default. By adding other accounts and assigning them a percentage, then the load will start distributing automatically. On the list of the SMTP accounts that you have added you will see details for the emails and percentage for each account.

When you create a Workflow and use the action Send Email you have the option to choose from which account to send the emails. If you leave it automatically to the system by selecting Auto Distribute, the load with the defined automatically to comply the percentage you defined.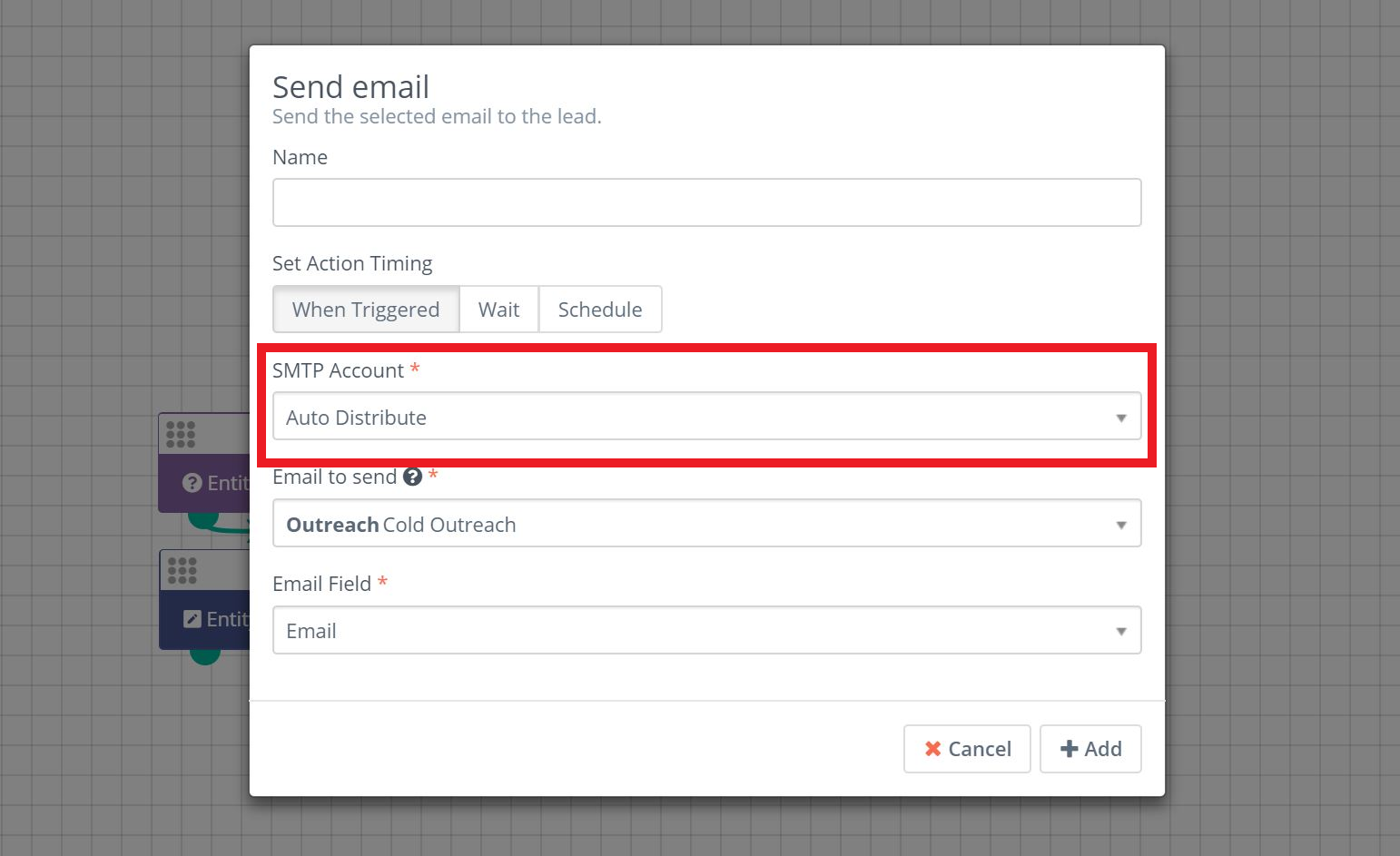 You find this option when you send a Mass Email to your Leads or Contacts as well.
To stay updated with the latest features, news and how-to articles and videos, please join our group on Facebook, Flexie CRM Academy and subscribe to our YouTube channel Flexie CRM .