Before we explain how to add custom entities in Flexie CRM, let's first explain what a custom entity is. Each business is unique, and so are its needs. What works for one company might not work for another. Hence the need for a fully customizable system, a CRM in our case. What is an entity, anyway? An entity is a concrete component in business. It could be sales, potential clients, existing customers, etc. In Flexie CRM, there are entities like Leads, Deals, Accounts and Contacts. These are by default. But what if you want to add your own entities? What if you want the entities to reflect your own business? Well, that's where custom entities come into play.
In your day-to-day activities, you may need to add entities that may not be part of the CRM. That's why Flexie allows you to build your own personalized entities. To add a custom entity, first go to the Settings menu at the upper-right corner of the screen.

In the drop-down menu, go and click Custom Entities.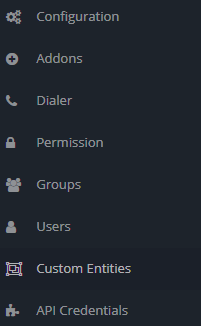 To create a new custom entity, go to the upper-right corner of the screen and click the New button.

In the form you see below, fill in the fields and give the custom entity a description. Once you make sure everything is correct, click the Save & Close button at the upper-right corner of the screen.

You've just created a new custom entity. The great thing about custom entities is that you can do virtually everything: import/export them, create new fields ans also run mass actions such as mass update, running workflows, mass email or delete. What you can do with default entities, you can also do with custom entities. The only difference being, you create custom entities from scratch, so that they fit your business needs. Simple and quite intuitive.
To stay updated with the latest features, news and how-to articles and videos, please join our group on Facebook, Flexie CRM Academy and subscribe to our YouTube channel Flexie CRM.