Finding the information you want, when you want it, is no longer a luxury; it is a necessity. The quicker you find what you're looking for, the more time you save. The more time you save on finding what you need, the more time you can dedicate to growing your business.
With Flexie CRM, you can build smart lists to find specific leads, contacts, deals, accounts, etc.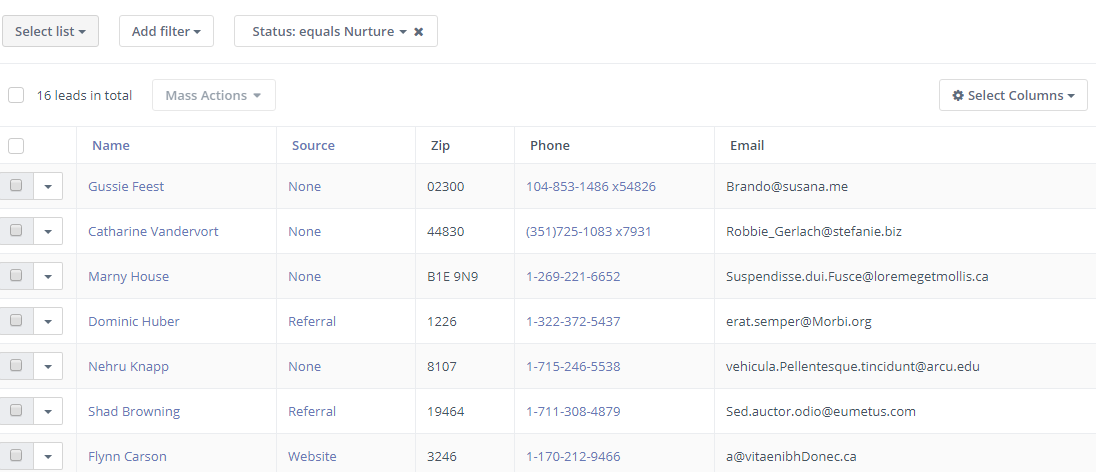 In Flexie CRM, smart lists allow you to organize entities(leads, contacts, accounts, deals) based on different criteria. Say you want to create a list of deals that have an amount superior to $5000, for example. You can easily do that by adding a filter to your list.
Once you create it, the smart list will include only those deals which have an amount greater than $5000. You can apply other filters to create all sorts of lists, for any entity.
Filters can be nested, meaning that AND and OR conditions can go deeper, based on your needs. This is especially useful when you have a lot of leads, contacts, deals, accounts, etc.

Find the leads, contacts, accounts and deals you need, at any time, from every device. A well-organized system record system goes a long way. Help your sales reps and managers focus on what matters the most. Add smart lists, modify existing ones, or delete. Simple and efficient.
Smart lists are automatically updated every 5 minutes. In Flexie CRM, you can use smart lists in order to find specific leads, accounts, contacts and deals.
Adding rules to your lists makes them even more powerful and efficient, because you not only find the entities you want, but you also save time precious time which can be used for other tasks.

To stay updated with the latest features, news and how-to articles and videos, please join our group on Facebook, Flexie CRM Academy and subscribe to our YouTube channel Flexie CRM.