Dashboards are one of the main features that make up a CRM. They can help companies with real-time insight into sales performance, marketing trends, customer behavior, etc. A well-designed dashboard is an amazing asset for any organization; a custom dashboards is priceless. Standard dashboards can do a lot of great things, but they fall short on one aspect: freedom of choice.
A custom dashboard will not only help you gain insight into your company's key metrics, but it will also help you adopt a flexible approach to current and future trends. To add multiple dashboard in Flexie, you need to perform the following actions:
First, navigate to the upper-right corner of the main page, where you will see three buttons: Refresh, Actions and Dashboards.

Click the Action button and on the drop down menu, click the + Add Dashboard button.

Once you click it, you will be greeted with the following window: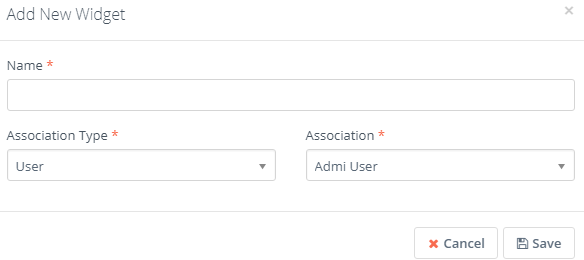 Give a name to the new widget, choose the Association Type and the Association (who do you want to associate this widget with, the user who is going to view the dashboard(s) ). Once you do this, click the Save button.
In order to create new widgets, just click the Add widget button on the the window you've just seen. Once you click the Add widget button, you will see the following window: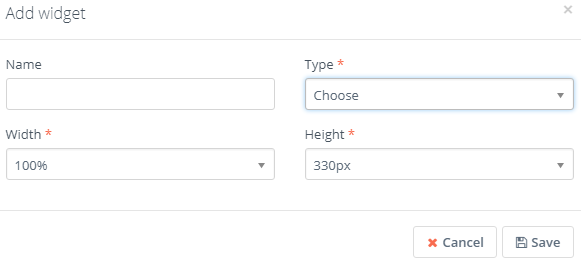 Give it a name, choose the user you want to see the dashboard. You can choose many types like:
Core widgets, which includes Recent Activity, Entities Created and Top Users.
Lead Widgets, which includes Lead map, Converted Leads and Top Lead Converting Users.
Dashboard Widgets, which includes Attachment Downloads.
Page Widgets, which includes Page Hits and Visiting Devices.
Deal Widgets, which includes Pipeline
Workflow Widgets, which includes Triggered Events and Entities Added.
User Widgets, which includes User presence.
Marketing Email Widgets, which includes Sent Marketing Emails, Ignored vs Read Marketing Emails, Sent & Read Marketing Emails and Marketing Email Read Devices.
Task Widgets, which includes Upcoming tasks.
Calendar Widgets, which includes Today's Calendar.
With Flexie you can also create your own custom dashboards. Once you select the widget option, choose the Width and the Height of the widget.
Click the Save button. You've just created a new widget. Keep in mind that information about widgets is stored in the cache, so you have to manually refresh the dashboard in order to get updated information. To do this, you can either use the Refresh button at the upper-right corner of the page.

Or you can use the refresh icon at the top-right corner of the widget.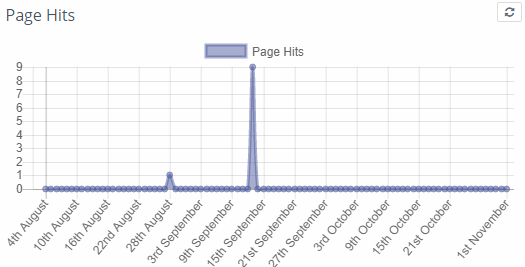 You can create multiple dashboards this way, helping you to gain immense insight into your company's performance.
To stay updated with the latest features, news and how-to articles and videos, please join our group on Facebook, Flexie CRM Academy and subscribe to our YouTube channel Flexie CRM.